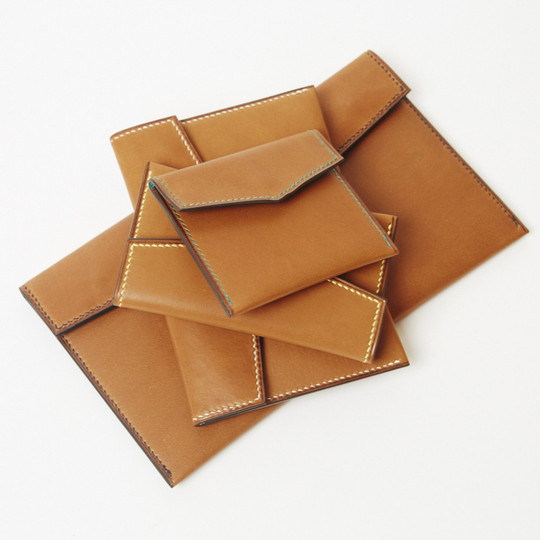 laContrie proposes a new holder declined in 4 sizes.
The Dechargeurs is made to hold your coins, business cards, papers, and even your condoms for the Dechargeurs S.
This product has been selected by Studio Marant for the event « Undertone, érotisme de l'objet, l'art du sous-entendu ».
Each model is totally handmade in our workshop-boutique, 11 rue de la Sourdière, Paris 1st.
To customize it, you can make your choice of threads and leathers.A selection is available in our workshop-boutique, and in the Studio Marant pop up store, 45 quai de la Tournelle, Paris 5ème, from the 21st to 30th of April 2017.