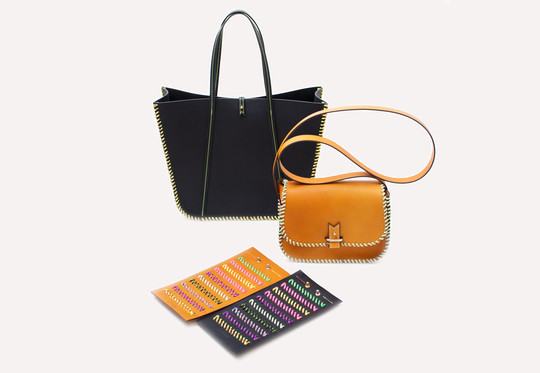 laContrie uses nautical ropes for two models of its collection, the Feuillade and Rohan. in homage to the designer's Breton origins.
These two bags are designed for Summer at colette concept store. A pop-up workshop took place on January 28th at colette, it was possible to choose the color of the bag and the rope.
laContrie shows that it is possible to twist models, making them modern or classic according to taste.
Unlined bags, jewelries are made of brass or nickel and the calf fears neither the rain nor the wind.
Only available at colette and on its eshop > http://www.colette.fr/marques/lacontrie.html