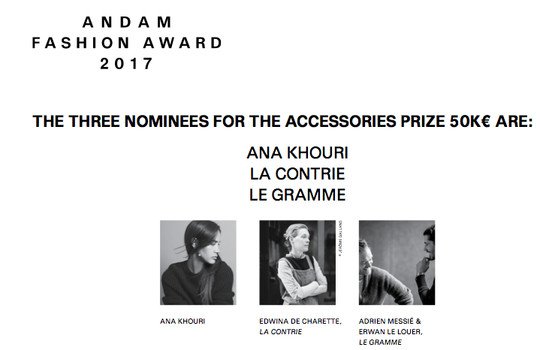 laContrie is pleased to be one of the three finalists for the Fashion Accessories Prize of ANDAM Fashion Award 2017.
The 25 members of the judges panel will meet on Friday, June 30th to select the winners of the 28th ANDAM edition.
Founded under the initiative of the French ministry of Culture and the DEFI, with Mister Pierre Bergé as president, ANDAM is dedicated to supporting young designers and reinforce Paris influence, as the world's fashion capital.