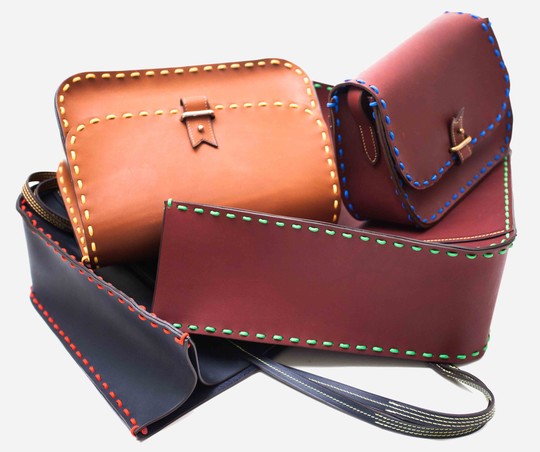 For the AW 16-17 season, laContrie proposes a new stitching for three of its models : the shoulder bag Rohan, declined in two sizes S and M, the tote bag Feuillade, and the Pélican clutch in a new size. Each bag will have an inside pocket.
The collection is inspired by saddle-stitching. This couture exclusively handmade brings a modern and harmonious aesthetic. laContrie shows that its bags can be twisted and resuscitate the spirit of the last rope collection. For the Winter, laContrie proposes sporty and fun bags with a choice of new plain cords.
The designer is inspired by Sonia Delaunay and Piet Mondrian. A modernity inspired by abstraction and color research.
www.colette.fr
www.lebonmarche.com
www.merci-merci.com
www.fiacchini.it
www.modestrom.com
www.avenue32.com
www.gago.fr
www.hollygolightly.dk
www.sogo-seibu.jp
www.shopbop.com
www.handsome.com soon