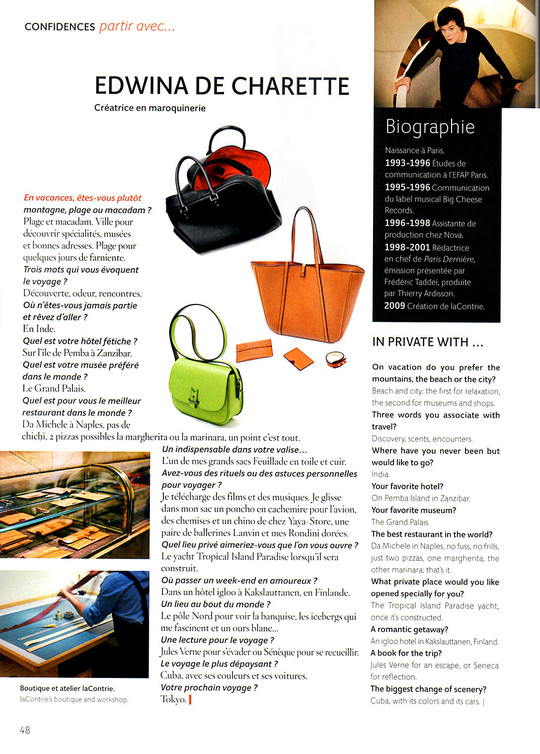 In private with... Edwina de Charette
"On vacation do you prefer the mountains, the beach or the city ?
Beach and city : the first for relaxation, the second for museums and shops.
Three words you associate with travel ?
Discovery, scents, encounters.
Where have you never been but would like to go ?
India.
Your favorite hotel ?
Fundoo Lagoon on Pemba island in Zanzibar.
Your favorite museum ?
The Grand Palais.
The best restaurant in the world ?
Da Michele in Naples, no fuss, no frills, just two pizzas, one margherita, the other marinara; that's it.
What private place would you like opened specially for you ?
The Tropical Island Paradise yacht, once it's constructed.
A romantic getaway ?
An igloo hotel in Kakslauttanen, Finland.
A book for the trip ?
Jules Verne for an escape, or Seneca for reflection.
The biggest change of scenery ?
Cuba, with its colours and its cars."
by Pierre Cauchois